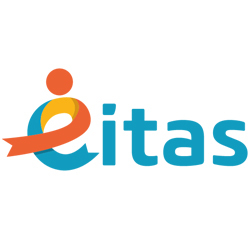 Eitas
Route Driver / Spare
Sorry, this job has expired.
Kansas City, MO
Pay
$16.03 – Hourly – Route Driver
$17.03 – Hourly – Spare Driver
Job description
EITAS is now seeking full-time Route Drivers and Spare Drivers to provide curb-to-curb transportation for developmentally disabled residents throughout Jackson County in a safe and efficient manner. These year-round positions hours are similar to school bus drivers (split-shift days).
To drive for us, you must have:
•   High school diploma/GED
•   CDL
•   A good driving record
•   Previous commercial driving
 Knowledge of the Kansas City metropolitan area
Federal medical certification
We offer great company-paid benefits and an excellent working environment. A pre-employment drug & alcohol screen is required.
Since our inception over 35 years ago EITAS' role has been to fund needed services to citizens of Jackson County with developmental disabilities. Traditionally we see ourselves as the "funder of last resort", covering the costs of services, facilities, and equipment that are not paid by other sources such as Medicaid, the Department of Mental Health, the Department of Health and Senior Services, or the First Steps program.
We are an Equal Opportunity Employer.
Please apply in person at our Department of Transportation, 6400 James A. Reed Rd, KCMO 64133.
lnumdks392ba
302472176