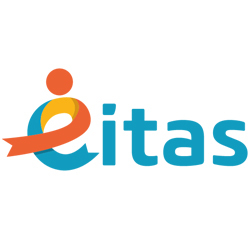 Lube Technician
Sorry, this job has expired.
Kansas City, MO
EITAS is seeking a full-time entry-level Lube Technician to perform mechanical lube and tire service for Eitas, Division of Transportation fleet as well as vehicles operated by eitas-funded agencies.

We are looking for an individual desiring a long-term career in automotive maintenance. You should be willing to learn additional mechanical skills under the guidance of the Shop Supervisor and the lead Automotive Technician in a fast-paced environment.

Some of your responsibilities will include:
• Routine oil and filter services, chassis lubrication, tire rotations, windshield blade replacement.
• Preventative maintenance fluid flushes.
• Assisting the senior technician as needed.

We offer competitive salaries, great company-paid benefits, and an excellent working environment. Salary will be based on experience.

• High school diploma or equivalent.
• Some automotive experience or automotive courses in high school. Training from an automotive trade institute is a plus.
• Basic hand tools knowledge is a plus.

Please submit your resume with cover letter and salary history or apply in person at our administrative building.
Last Day To Apply: 3/2/19

We are an Equal Opportunity Employer.
8745